Having a slow internet speed or not getting proper network coverage even to make a call is a nightmare in today's world. not getting connected to your network provider or receiving errors like not registered on the network can simply mean that you are being blocked from your making or receiving a call or even using the internet, There are multiple factors that might contribute to a poor network connection that can lead to all of these. People using services like Verizon and Straight Talk often face these issues whenever they go out of their preferred network zone. However, Upgrading your Towers for Straight talk might be the solution here. This will ensure that your network connection is strong enough to support your internet requirements or even at least to make a call in low connectivity areas.
Straight talk is a mobile prepaid service that works on a pay-as-you-go model. The company was recently acquired by Verizon networks and is operating in almost every state in the USA. The straight talk uses network services from multiple companies including, AT&T, T-mobile, and Verizon, at any given time, you would be connected to any of these three service providers.
The company claims to offer uninterrupted service throughout the United States of America. However, we all know that this isn't the case, and every now and then you might face network or coverage issues while using the Straight Talk device. Thankfully, by doing research, visiting various forums, and talking to experts, our team has come up with a list of solutions that might help you to solve this coverage issue on Straight talk by updating the towers, changing the APN, changing carrier settings, and doing few other settings to resolve the issue.
Update My Towers for Straight Talk
Let's talk about the possible troubleshooting methods and methods that might actually help you to get a strong network and better signals on the Straight Talk device. These methods are easy and you can easily use them to resolve the network by updating your towers on Straight talk.
Update Access Point Names (APN)
Updating your Access point names is the first method and an important step towards solving the network coverage issue faced on Straight talk devices. Straight talk does not own any mobile network towers, rather, it rents them from multiple providers such as AT&T, and Verizon. This is bad as well as good news, as you can switch between networks to see which network provider has the strongest network in that area. Here are the steps to change the APN setting on your device.
Configure Straight talk on AT&T Network
Let's first see the method you can use to change your current network provide on Straight talk to the AT&T network.
Step 1: Launch the Settings app on your device and head over to the Mobile Network option under Networks & Connectivity.
Step 2: Select Mobile Networks and scroll through the list to find the Access point Names text and click it.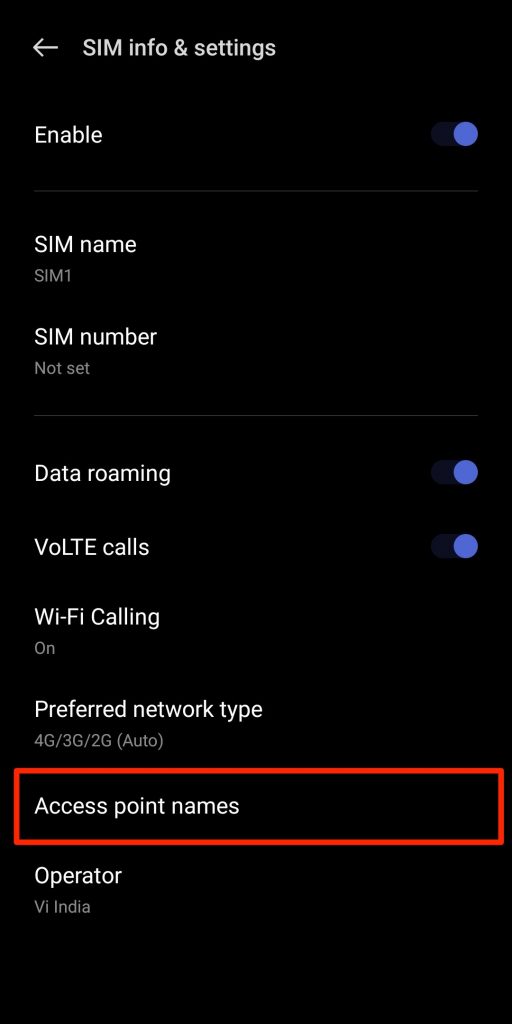 Step 3: Here, Click the Three dots icon or the "+" Icon given at the top right corner of your screen to add a New APN.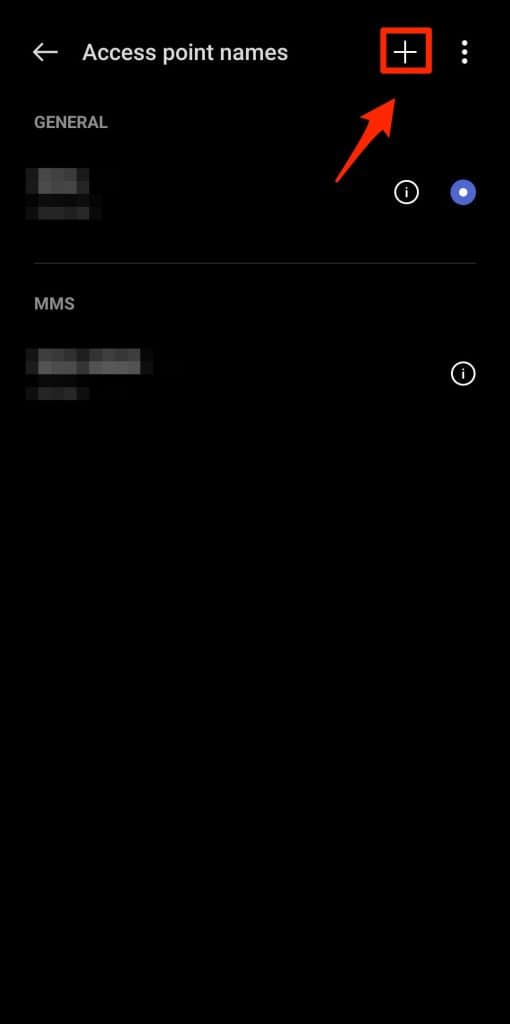 Step 4: Finally, enter the below-given data in the respective fields in the New APN option.
Name: Leave blank
APN: att.mvno
Username: Leave Blank
Password: Leave Blank
MMSC: mmsc.cingular.com
MMS proxy: 66.209.11.33:80
Max Size: Leave blank
MMS UA Prof URL: http://www.apple.com/mms/uaprof.rdf
Leave all other fields as blank and click the tick mark icon on the top-right corner of your screen to save the settings.
Configure network on Tracfone
As we have already seen the method to configure your network on AT&T towers. Let's see how you can update it on the Tracfone network.
Before moving forward, follow steps 1 to 4 given in the previous method until you reach the "Add New APN" option, and then just enter the data given below. If you haven't read those then we are repeating them here as well.
Go to the settings option on your mobile.
Head over to the Networks >> Mobile network option
Under mobile networks, click the Access Point Names or APN.
Click the Plus sign or Add new APN option depending upon your device.
Once you are on the Add new APN page, enter the following data in their respective fields.
Name: Leave blank
APN: tfdata
Username: Leave Blank
Password: Leave Blank
MMSC: mms-tf.net
MMS proxy: mms3.tracfone.com:80
Max Size: Leave blank
MMS UA Prof URL: apple.com/mms/uaprof.rdf
Leave all other fields blank and click the save button on the top-right corner to save your APN.
Update the Roaming list on your Mobile
The Preferred Roaming list is a list of frequencies that are offered by third-party carrier services. In the case of Straight talk, if you are unable to connect to the default network then you can switch to some other network such as T-mobile or AT&T to get your network back. This method will help you to get quicker and faster internet speed along with good network coverage to make or receive calls on your device.
You can update your Preferred roaming list by calling *22891 from your dial pad on your mobile. This will activate the PRL update request and you will receive the list of the latest PRL services that are available for you.
Change Carrier Settings on your Mobile
This is another important setting to do when you want to update your Straight Talk towers. by changing or updating the carrier settings you can improve the network speed and connect to the best available network in that area.
Here are the steps to update the carrier settings on your Straight talk android phone.
#1. Open the settings app on your phone by scrolling down the notification bar from the top and selecting settings. Alternatively, you can also open settings by launching the app from your app drawer.
#2. Under network and connectivity, click on the Network settings option.
#3. Click on the Sim card for which you want to update the carrier setting.
#4. Click on the Operator option and uncheck the Auto-select option. Now you will get a list of preferred networks in your area, just select the best available network and you will be switched to that network automatically.
Conclusion
If you were looking for How Do I Update My Towers for Straight Talk? then these are the methods that we have given above that will help you to solve your network and connectivity issues. You can also try other methods that you might find on Youtube or other online forums.
If you know any other solution apart from these three then please let us know and we will include it in our article.